Ethical hacking course in Delhi
Ethical hacking course in Delhi
What is ethical hacking?
Ethical hacking involves an authorized attempt to gain unauthorized access to a computer system, application, or data. Carrying out an ethical hack involves duplicating strategies and actions of malicious attackers. This practice helps to identify security vulnerabilities that can then be resolved before a malicious attacker has the opportunity to exploit them.
Also known as "white hats," ethical hackers are security experts that perform these assessments. The proactive work they do helps to improve an organization's security posture. With prior approval from the organization or owner of the IT asset, the mission of ethical hacking is the opposite of malicious hacking
Join now for the best ethical hacking training in Delhi: craw security is the best institute for the ethical hacking course in Delhi 
Craw Security institute providing 20+ Modules in the ethical hacking course in Delhi
Ceh v11 Training In Delhi
Eccouncil CEH

 (Certified Ethical Hacker) certification v11

 is to help you to become a master in the 

ethical hacking course (Eccouncil CEH – Certified Ethical Hacker v11) 

that can be used in 

Penetration Testing

 in the ethical hacking course in Delhi

After Complete the ethical hacking certification course they can get the best salary package in Delhi or another location
ethical hacking course in Delhi near me: craw cybersecurity is the ethical hacking course provider in Delhi  location
1st Floor, Plot no. 4, Lane no. 2, Kehar Singh Estate Westend Marg Behind Saket Metro Station Saidulajab, New Delhi – 110030
Ethical Hacking Course in Delhi
Ethical hacking course is available online & offline
Anyone can do the ethical hacking course in Delhi
There are lots of  opportunities in Delhi for ethical hacker
ethical hacking summer training in Delhi

Ethical Hacking Course ( MODULES )
MODULE 01: Introduction to Ethical Hacking
MODULE 02: Footprinting and Reconnaissance
MODULE 03: Scanning Networks
MODULE 04: Enumeration
MODULE 05: Vulnerability Analysis
MODULE 06: System Hacking
MODULE 07: Malware Threats
MODULE 08: Sniffing
MODULE 09: Social Engineering
MODULE 10: Denial-of-Service
MODULE 11: Session Hijacking Module
MODULE 12: Evading IDS, Firewalls, and Honeypots
MODULE 13: Hacking Web Servers
MODULE 14: Hacking Web Applications
MODULE 15: SQL Injection
MODULE 16: Hacking Wireless Networks
MODULE 17: Hacking Mobile Platforms
MODULE 18: Internet of Things
MODULE 19: Cloud Computing
MODULE 20: Cryptography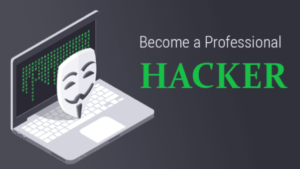 About The Ethical Hacking Exam​? 
Can I Take Ceh v11 Course & Exam Online?
Yes, you can take the CEH v11 exam in both modes online and offline. The online exam can be conducted on your personal laptop/computer, but there will be someone from the EC-Council team to monitor the exam remotely. The offline exam can be taken at any authorized test center under EC-council. The CEH v11 exam consists of 125 questions and the passing score is 70%.
Can I Do Ethical Hacking Course After 12th Class?
Yes, you can do an ethical hacking course after the 12th class also. There is no requirement to have any kind of professional or bachelor's degree for this course.
How much does Ethical Hacking Certification training cost?
CEH training costs around Rs. 15,000. CEH training and certification costs around Rs. 35,000.
Best ethical hacking course in Delhi?
Learn More About Course: https://www.craw.in/learn-online-information-security-courses/
Top cyber security institute in Delhi?
Craw is the best cyber security course provider in Delhi NCR. course available online and offline in Delhi Mode
For more information about Cyber Security Course and Jobs kindly Call us at