Online Work From Home Job Offers? Please Refrain from Investing. Why?
What will happen, if you are getting a job/ work from home, and get cheated on? Sad, right? As the time goes fast the working standards are changing bit-by-bit. Rich people to common people, all they want is that the work should be easy for them.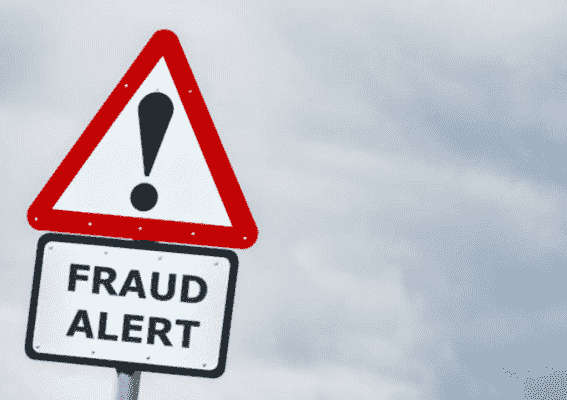 Work from home could be better, if you are learning something with it. However, if you are getting cheated and lured towards a cyber attack it could be dangerous. As humans are making endless development, it's hard for the common person to secure their data from advanced tech to steal data.
These days, you might be hearing about framed applications or websites that do look like a legitimate application/ website. Via such applications/ websites adversaries are making victims with their catchy scams.
Recently, an international cybercrime group is cheating people in India. The context they are taking with them is to offer work from home jobs to the people while imitating Amazon website. This continued for months and the adversaries successfully leached around ₹ 200 crore.
Several people got uncovered by Delhi Police in the crime circulated by the International cybercrime gang. Some of those criminals were
China Based
Dubai Based
Georgia Based
Friday, Official, Police, India
They have deceived around 11 K people via such a crooked scam showing that they are offering online work from home jobs in Amazon.
In these cases, crores of money were leached out of people in greed of online jobs. Police execute raids in 3 different locations including
Delhi
Gurugram
Fatehabad (Haryana)
According to the report 3 people were arrested in these raids. Cybercriminals involved in the act were identified as
Satish Yadav (36)
Abhishek Garg (40)
Sandeep Mahla
Let's see what the police commissioner has to say.
Devesh Kumar Mahla, Deputy Commissioner of Police, Outer North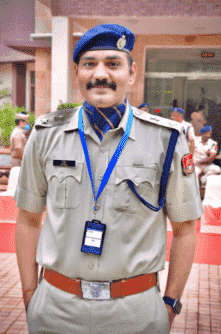 He said – in this attack, Chinese criminals were involved who developed an advanced module to deceive people while imitating legitimate websites. This website was specially designed for offering online jobs, work from home jobs. However, the cases of such chinese loan fraud is reducing due to agencies making advancement and sharing awareness among people.
A woman reported a case of fraud of ₹ 1.18 lakh to the police. She said it was some kind of fraudulent scheme offering online part-time jobs on Amazon. According to her, the scam was well-prepared, and the criminals were imitating Amazon. After getting onto a conclusion the case was filed as a case of fraud.
Transferring the amount was so cleverly done by the criminals, cuz they chose to receive the amount in crypto currency in the foreign accounts. The investigation of this case, straightly led them to Satish Yadav, who disclosed Abhishek Garg.
Websites were crafted with masterskills so anyone could get deceived with ease, as the one imitating legitimate Amazon websites. Websites were china-based/ built. Advertisement for promotion took place over social media platforms such as
Instagram
Facebook
Youtube
Uploaded posts were related to attractive salary packages. Moreover, on those posts, they got millions of paid likes, ratings, and reviews. That is to attract online potential victims to be deceived.
Next, let's see what happened over the event.
What and How did it happen?
Investigation revealed that the Telegram ID run by the scammer was Beijing based. Also, the WhatsApp no. being utilized by adversaries for asking people to invest money into fake amazon sites was also found to be out of India.
An email was sent by police to the NPCI and Kotak Mahindra Bank. The email included asking about fraud transaction details. Also, a fake firm account was in use to collect money from victims.
Transaction details provided by the bank revealed a transaction of ₹ 5.17 crore was made in a single day. Moreover, it was revealed that 7 other fake firms were involved in this fraud event.
Sandeep Mahala got arrested due to his account showing transactions involving RazorPay and a fraudster operating internationally.
In this event, AI was also involved to attract people with attractive pop-ups on the screens of people finding online jobs/ work from home. Sometimes, the criminal reached to the victims via WhatsApp, and sometimes it was the victims who approached the attackers themselves due to attractive posts.
What Police Said?
Attackers prepared well crafted creative WhatsApp chats showing people earning good money while working for the fraudsters. They even crafted a website imitating the legitimate one to counter being caught on run. Ex – providing a tutor to teach them how to work for which Rs 200 is charged. Any aspirant will pay such a petty amount to get a job with ease, police said.
People were asked to create Work IDs over the website. Even the wallets were well built imitating Amazon while offering options such as
Balance
Tasks
Order
Withdrawal
Selling/ Flagging Products.
Users were asked to sell or purchase products for the organization. People got excited over getting their products being sold over and reflecting money as balance on their ID. However, the reality was something different. The attacker had complete access to the website. They could make any filtrations in Users' ID.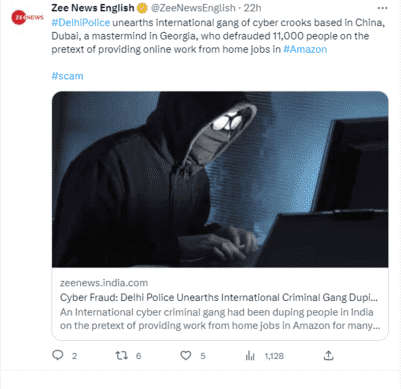 Police sent an alert that the websites are being executed by Chinese Hackers.
For more amazing facts & information like this, you can follow us on News4Hackers. Leave a comment if you have any queries.
Kindly Read Articles :
Darkweb hackers hacked the email server of the Ministry of External Affairs.
Online Fraud! Don't Get Scammed. Hang Up and Walk Away!