Indigo Online & In-Store Book Shopping Service provider dealt with a cybersecurity incident.
All of you might know about the popular Online & In-Store Shopping place "Indigo." A cyberattack has victimized it. Due to the cyberattack, Indigo is not able to provide its services online on any terms.
Indigo is situated in Canada. The website has gone down, and the online sales got affected as well.
8, Feb, 2023
The Canadian book retailer updated about the cyber attack online. Moreover, the experts are currently investigating and trying to resolve the issues.
Indigo
"We sincerely apologize for any inconvenience this may create for our valuable customers. We hope to have our systems back online as soon as possible," the retailer continued. "In the interim, our website will remain unavailable."
"We are working with third-party experts to restore our systems and to understand if customer data has been accessed."
Some clients asked what would happen to the already placed orders recently.
Indigo, Twitter
The customers "may experience delays" with all or parts of their orders.
What's the present situation?
Visiting Indigo's website won't help much. Even then, you'll be redirected to the company's statement about the cyberattack and will show written "Unable to connect" with the online store.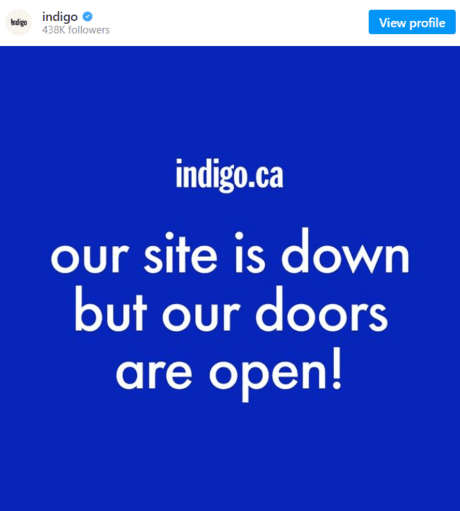 It's not only the online stores that were shut down. However, offline store/ In-Store shopping also got an impact via the incident in Canada.
Indigo Book Retailer
"At this time, we look forward to welcoming customers in our stores for cash transactions; we are temporarily unable to process electronic payments or to accept gift cards or returns. We appreciate your patience as we work hard to resolve this issue."
The victimized organization also made a statement online about the incident on Instagram and Twitter. Due to that statement, clients were dumped distressed and asked whether their account data were breached during the event.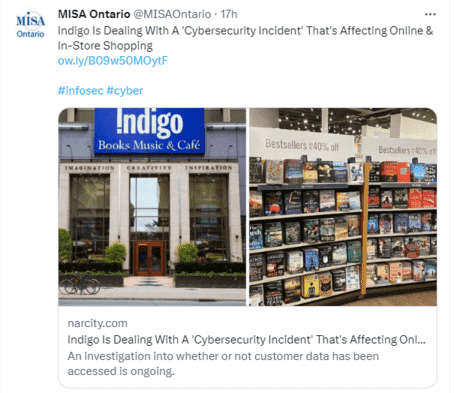 There is no specified timeline for the website's return to work online. Moreover, electronic payments still need to be processed online in stores.
Kindly read another articles :
Maharashtrian Software Engineer got Duped with ₹2 Lakh in an Online Fraud Payment Case.
Cybersecurity Attack On UK Engineering Company Vesuvius Plc That The Government is Hiding