NSO Group Created Pegasus Spyware in 2023
This Year, we are listening to "NSO Group Created Pegasus Spyware in 2023." What is this "Pegasus Spyware," and why does the NSO Group create the spyware?
We are News4Hackers, and you are reading "NSO Group Created Pegasus Spyware in 2023."
So, the talk started out when an Israeli Cyber-Intelligence Company (NSO) developed a Spyware Tech "Pegasus." The Company was founded & established in 2010, and its former members were from Unit 8200, no other than "Shalev Hulio & Omri Lavie." Moreover, the current CEO of this Israeli company is "Shalev Hulio."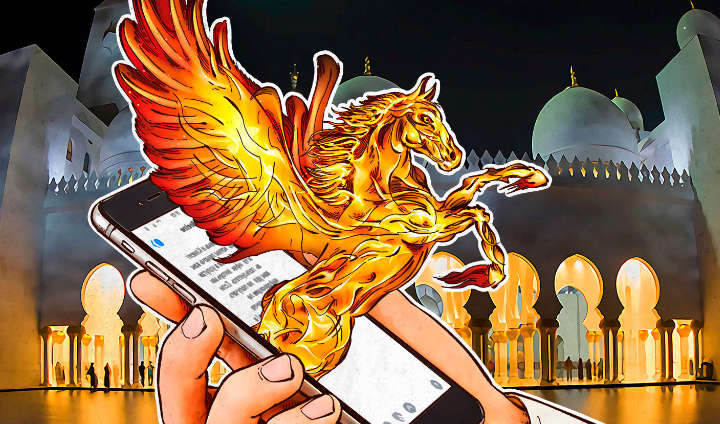 What is NSO Stand for?
NSO Stand for National Security Organization, and here we are talking about Israeli NSO, which has developed the "Pegasus Spyware." This Spyware is a piece of malware used to spy on individuals by accessing their devices, ex – mobile phones.
NSO is a Defense & Intelligence agency that provides information and counter-terrorism facilities. Even though NSO has been mentioned with the "Pegasus Spyware" created in 2023, it's still unknown who built it.

Pegasus Spyware 2023
NSO Group developed the "Pegasus Spyware" for offering specific services to the government. With the use of this malware, one can remotely observe and extract data from a victim's device. It is deployed on a device by exploiting security flaws in the OS. that is mostly done via
Malicious Link
Attachment in an SMS
Email Message
Once it's deployed, it will access the devices
Contacts
Messages
Passwords
Photos
Camera
Microphone
Calendar and
Much More.
Accessing the camera & microphone would allow the adversary to spy on users remotely. Moreover, once a device gets infected with it, other connected devices will be infected too.
What can Pegasus Spyware do?
It's capable of monitoring users' activities or organizations' operations without their consent.
It can be used to
Track user's activity on their PC,
Collect Personal Info,
Steal Passwords,
Financial Information,
Sensitive Data, and
Gain access to Important Files and Systems.
What is the Story of Pegasus Spyware?
It's one of the creations of the Israeli NSO Group for specific purposes. Usually, used to access and extract data from several devices remotely. This malicious software was first found in 2016. It was used to target a human rights activist in the UAE.
2018, Pegasus was found in a case related to targeting journalists & activists in 45 countries globally. This software works by exploiting security flaws in devices/ networks. Via this software, one can have access to
Devices
Emails
Text Messages
Contacts and
After getting access to the mentioned data, it spreads further to other devices. The government and other entities used this malware to do surveillance in various cases.

What Programming Language is used in Pegasus?
To create the Pegasus Workflow System, Java Programming Language was used.  The main objective of this was to provide certain officials with the needed information for specific purposes related to national security.
How to detect Pegasus Spyware?
Monitor your device for unusual activity:
If your device is acting continuously slow, crashing/ freezing or the battery is draining faster, then it is not normal. Your devices have been victimized.
Examine your device for strange apps or services:
Its specific feature helps Pegasus to run it in the background, so finding it will be difficult.
Check for suspicious messages or emails:
It can make its way through
Malicious Links
Attachments in Messages/ Emails.
Look for strange network activity:
If you see any unusual connections or data transfer, it's time to get in contact with a cyber security specialist.
Scan your device with anti-malware software:
Make sure there are no malicious apps/ services.
What is Cyber Intelligence Gathering?
It's the process of collecting and analyzing data from networks & online to learn about
Threats,
Vulnerabilities, and
Trends in the Cyber Security Environment.
The collector of information can gather data from various sources, such as
open source intelligence (OSINT),
dark web sources,
hacker forums,
malicious code databases, and
other sources
For such amazing informative content, follow us on News4Hackers. Learn, Research, and Grow! If you want to learn more about ethical hacking, you can get in contact with Craw Security.
Kindly read another articles:
CEO of DISH said the Cyberattack Caused a Data Breach
Internal Investigation is running on Network Breach | FBI Hack