Top 7 ways to Protect Yourself from Consumer Fraud
Consumer Fraud has crossed the danger line. Now, every skillful person who has knowledge of the internet, coding, and other kinds of techniques to work online is trying to do everything they can do to earn money faster.
However, not every single move would be right to take. That's because sometimes that could be illegal. Online fraudsters use several techniques to make it riskier for online consumers to go online to shop for their items.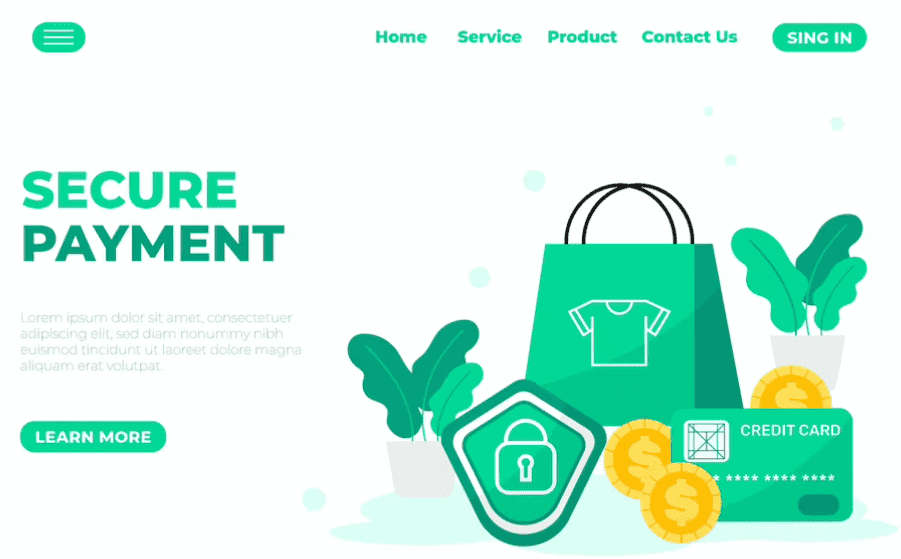 That's with the help of fake website links, redirecting sites, and spam emails. With the help of such things, online fraudsters dupe the consumer to get their sensitive information. The fake websites pretty much look like official website that is clearly non-suspective.
So, the user saves their confidential data over that fake website's database, that is, afterward, gets used for illegitimate craftwork. Then what should we do in case we want to save our sensitive information from getting into the hands of online threats? Let's talk about it!
Why do we need protection against online consumer fraud?
Online fraud has been rising with a huge amount of crisis in financial sectors. Businesses are becoming more aware of online fraud due to fake websites, phishing attacks, and other kinds of illegitimate services online.
For that, they have contacted cyber security experts to learn from them how to protect themselves from becoming victimized by such online threats. But how could a consumer be able to protect himself from becoming a victim of such cases?
In that case, they'll be able to know how to protect themselves from cyberattacks while using security measures in daily life. You can call it a life hack. Ways are way more brutal than you could think about how the cybercriminals search for the victim's database and send phishing emails to let the potential target click the link & get trapped.
They have several techniques to search for the target's whereabouts. Consumers are becoming digital and trying to use hard cash less than online money. That's because it's hard to carry the hard money with you everywhere. So, digital money has become one of the ways to ease online shopping.

After that, debit cards, credit cards, and net banking to shop online. With that, they also save their aadhar card details and pan card details over the website for ease of the login process each time over the websites.
To ensure people's safety in online shopping, one needs to learn how to tackle/ avoid online fraud cases. One can have protection via
Secure Payment Systems,
Avoiding Suspicious Emails,
Monitoring Credit Card Statements, and
Strong Passwords.
7 ways to protect yourself from consumer fraud
 1.Beware of Phishing Offers & Links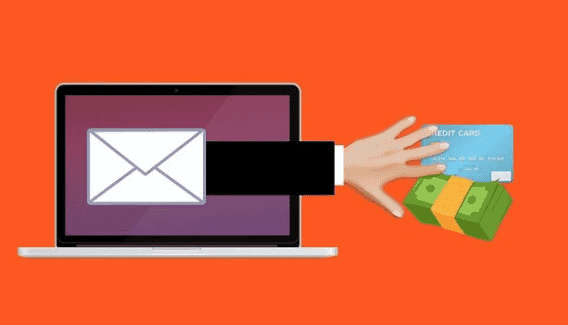 Sometimes; we get suspicious but attractive-looking emails with some kind of offers that looks interesting to take a look at. However, when we click on that link, we go to a fraudulent website that takes our confidential data and makes illicit use of it.
Thus, you shouldn't click on such links as they're fabricated and malicious. If you get such emails, you can send them to the Federal Trade Commission (FTC) at [email protected] and to the company, bank, or organization impersonated in the email.
 2.Monitor Your Bank Account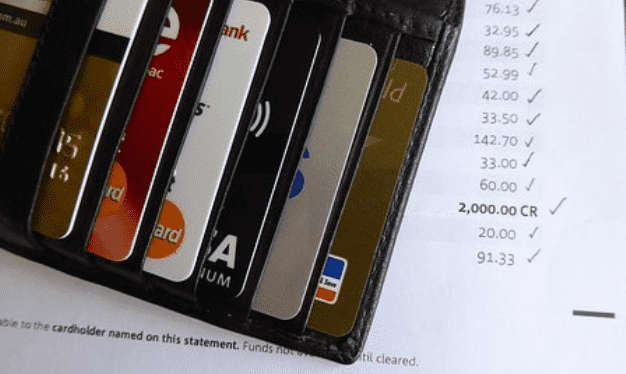 Many online transaction frauds have happened in recent years. You must check your bank statements frequently to see any suspicious credit card transactions/ unauthorized unknown charges.
This will make a safer environment for your online transactions. Moreover, you can update your passbook frequently, too, so you should be able to have a track record of the amount saved in your bank account.
 3.Keep Your Personal Information Secure with strong passwords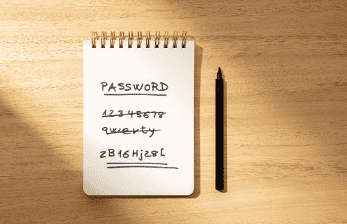 You must learn the tactics to keep your confidential data safe from online hackers. The data you need to save from online threats are as follows:
Social Security number,
bank account number, and
other sensitive information.
Plus, you should set a strong and unique password for all of your social accounts, so the attacker cannot guess the right one with ease. You can choose eight characters in length, with upper & lower case letters, numbers, and special characters. This will make your password unique.
 4.Update your PC and Smartphones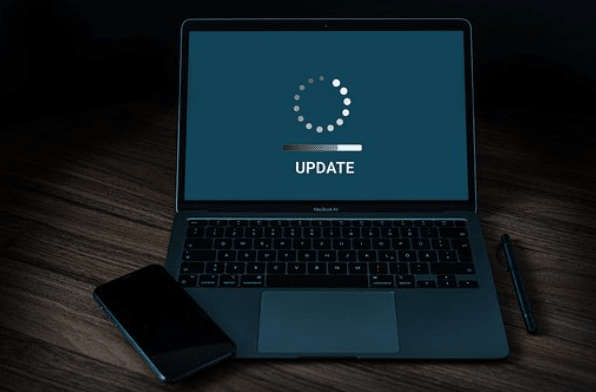 You can make a defense barrier with the latest security software, web browser, and OS. All of that is to protect your devices & data from
Viruses,
Malware, and
Online Threats.
You can activate the automatic update feature in your devices' settings. That will help you to get the latest updates with the fixes of errors in the older versions of the software.
 5.Keep Personal Information Secured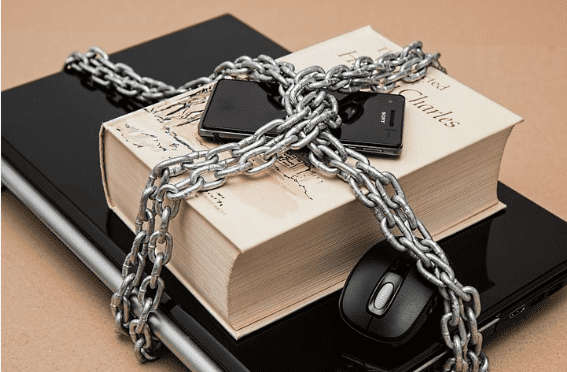 As we use social media platforms a lot to get connected to other people on a daily basis, there's a huge amount of our personal information saved over the account. The platforms are not that much safer anymore due to the techniques that online hackers use for hacking and stealing data. However, one can make their accounts & data safe with the help of privacy settings and by avoiding uploading personal data, such as
Birthdays,
Addresses, and
Mother's Maiden Name, etc.
You should never connect to people you're not sure of, as such can cause you trouble.
 6.Secure your Internet Connection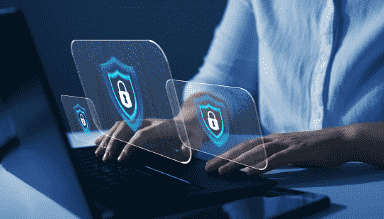 Internet is available to everybody nowadays. However, making safer connections is all that we need to have. To protect yourself from online network attacks, you can set a strong password on your network. A unique password would be even better.
You can use WPA2 for your Wi-Fi. If you are using Public Wi-Fi, you should be cautious about the information you share online. Try not to post something sensitive/ exploiting.
 7.Shop Safely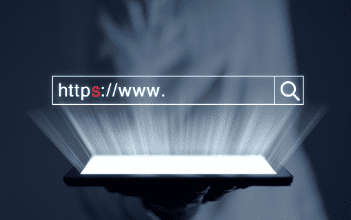 Sometimes, the website you visit could be a fake one set up by an online attacker. If you go with that and share your data over the website, your data can get into an unauthorized person's hands.
Look at the URL section of the website. If it shows you http, then it means it's not protected and ain't secure. Only URLs with HTTPS are secured and legitimate that you can trust. Moreover, you'll see a tiny locked padlock symbol in the URL also.
Now that you know the 7 most popular ways to protect yourself from consumer fraud, let's discuss the Top Online Consumer Fraud in History.
Top Online Consumer Fraud in History
1. eBay Motors
Year 2004. A well-known company for services like – used vehicles, fixing, updating, and maintaining the existing vehicle. It became the victim of a phishing attack that resulted in the financial data breach of around 35000 Users. In this case, the consumers received a fake email asking for their account information. It led to a data breach on a huge scale.
  2.Target
Year 2013. One of the most renowned American retail companies (Target Corporation) became the victim of a cyber-attack, causing the data leak of around 110 million consumers. The adversaries could be able to get confidential data of customers, including
Credit & Debit Card Numbers and
Expiration Dates.
 3.Ashley Madison
Year 2015. Ashley Madison is one of the online dating websites. In the mentioned year, it was victimized by a cyber attack that exposed the sensitive data of around 37 million users over the website. In the cyber attack, the following data related to the users have disclosed
Names,
Addresses,
Phone Numbers, and
Email Addresses.
Due to this, the people who had signed up for the site lost their confidential data that were trying to connect to people seeking extramarital affairs.
4.Yahoo
Year 2016. Yahoo, one of the popular search engines, became the target of heinous cyber attacks. In this attack, Yahoo's databases were hacked, and lost the data related to 500 million users. The stolen data involved
Names,
Email Addresses,
Telephone Numbers,
Dates of Birth, and
Encrypted Passwords.
 5.Equifax
Year 2017, Equifax Corporation is specialized in offering services related to decision-making for the
Financial Institutes,
Companies,
Employers and
It became the victim of a data breach had exposed the confidential data of 143 million+ people. In the list of breached data, some of the things as follows were listed
Names,
Social Security Numbers,
Dates of Birth,
Addresses, and
Driver's License Numbers.
Top Online Fraudsters in 2023
Following the Top Online Fraudsters in 2023 or you can say the ways which can drop you in a chaotic situation
Cybercriminals,
Darknet Marketers,
Phishers,
Online Auction Fraudsters,
Money Launderers,
Tech Support Scammers,
Credit Card Fraudsters,
Identity Thieves,
Fake Online Retailers, and
Social Engineering Scammers

Advice for Consumers
You must keep your devices & software such as – PC, Mobile, and Anti-Virus updated with a secure firewall.
While shopping online, keep it straight to look for the "HTTPS" in the URL of the website, and check whether the padlock icon should be shown in the address bar.
Strong & Unique passwords will help you avoid cyber attacks on your social media and banking accounts.
Never click on phishing links and emails that show suspicious attachments from unknown sources.
Sensitive Data, such as Credit/ Debit Card Numbers & Passwords, shouldn't be saved on your PC or Mobile (If Possible).
Making a Purchase? Look for the seller & reviews!
Regularly take a look at your bank statements for any suspicious transactions.
Sometimes, credit cards could be better in the security section rather than debit cards while shopping online.
If possible, don't connect to public Wi-Fi cuz you can become a target of cyber attack.
Kindly read another articles:
"Top 10 Computer Viruses 2023"
Woman Victimized in Online Banking Fraud, Police estimated the amount around ₹7.5 Lakh.