Top 10 Hackers Movies in India
If you are a fan of science fiction & thrill and also have a keen interest in knowing the world of hackers, this article is for you guys. Computers, Technology, and Hacking are some of the names that excite today's generation while giving a different kind of kink. By kink, here we mean to say a keen to learn about something new which resonates something interesting and knowledgeable.
If watching movies can give you that thrill, then why not. Here, in this article, we will tell you about the Top 10 Hackers' Movies that originated in India. The filmmakers have done great work in making such outstanding movies for the youth.
I mean, the context behind the movie was so great that if it's you, I, or whoever watches the movie will learn something out of it. These movies are a combination of great mind-throbbing, education-giving, and challenging thinking processes.
Internet geeks will love these movies. That's because they will get a go-through of the whole cyber world and its working processes. How the hacking is done, and what can be the impact if one becomes the victim of such attacks.

Let's talk about "The Top Hackers Movies in India."
Hacked (2020)
2020, the release date of "Hacked." This movie is about a boy who falls in love with a girl older than him. He keeps tracking the girl's whereabouts on his computer to get that girl. Similarly, he hacks the girl's life by similar means. This movie is available on the internet. You can search for it on YouTube.
2. Micky Virus (2013)
Guys, Mickey Virus is one of the most popular hacking movies in India. The story revolves around 5 friends. All of them are the father of hacking, according to the movie. Mickey is the protagonist in the movie who supports the police in investigating the cyber attack crime case.
One day, to save his girlfriend, he hacks & steals the bank account. To keep the suspense for you guys, I'll not reveal any of the spoilers now. Well, anyway, this movie is also available on YouTube.
3. Prince(2010)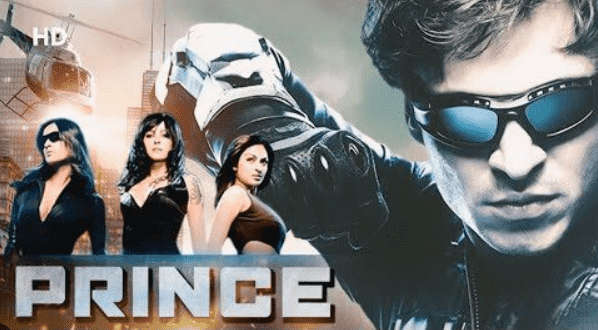 2010, Prince starring Vivek Oberoi, is a movie mix of action, science, and hacking. The movie is specifically based on Science, Hacking & Research. It also gives viewers a unique experience of life with its storyline as it continues.
In a movie scene, Vivek Oberoi's (Protagonist) mind memory is extracted. Then it is saved in a coin-like memory card. He is destined to go on a search for the same (Coin) throughout the whole movie.
4.Kee (2019)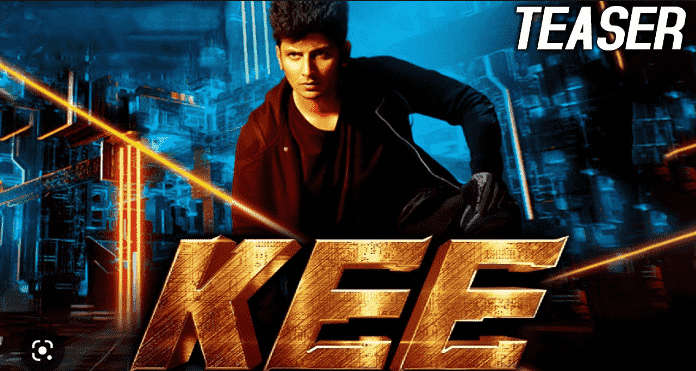 In this movie, the story revolves around a clever-minded hacker. He is the mastermind behind tampering with people's mobile & computers via programming skills with coding. Moreover, through all that, he became able to access any system while modifying it.
However, when he was doing all of that, he had to face some failures. One of the finest artworks of filmmakers. You must watch it on YouTube.
5. Sid the Hacker (2019)
In this movie, there is a group of hackers who hack important data from
Social Networks,
Telecom Sector, and
Banking Sector
All of that was just to carry out their illicit works. The movie is based on hacking, and the protagonist attempts to show it a little, similar to Hollywood style. You can watch it on Goldmines Channel on YouTube.
6. Maayavan (2017)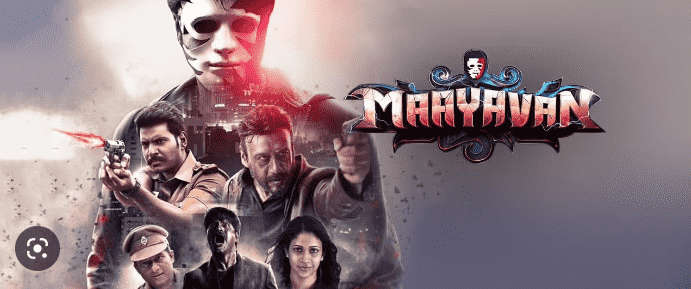 South's produced Science Fiction Movie for you is here. This movie is totally dedicated to science & technology. The story revolves around a many who's dead, actually. However, before his death, he created a technology via which he can activate his memories in someone else's mind at any time to commit heinous crimes one after another, even after death.
7. Don 2 (2011)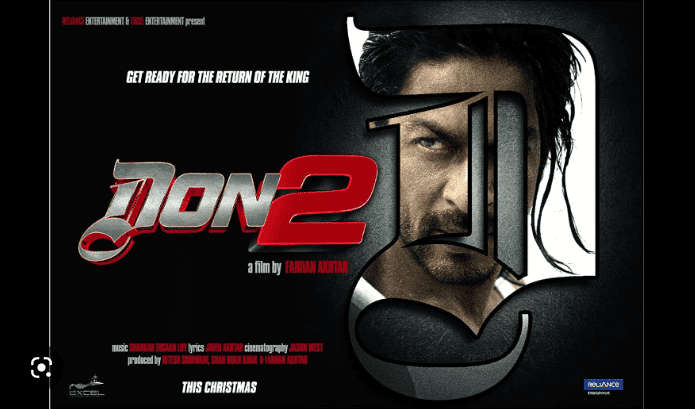 In the direction of Farhan Akhtar, Don 2 was filmed and is one of the finest crafts of Bollywood creative minds out there. This movie stars Shah Rukh Khan & Priyanka Chopra. The film shows a storyline involving piracy & hacking.
In the movie, Shah Rukh Khan becomes the don of the World at an Asian Label. He becomes so vicious than ever and wants to create chaos no matter what to keep things as per his will.
8. Genius (2018)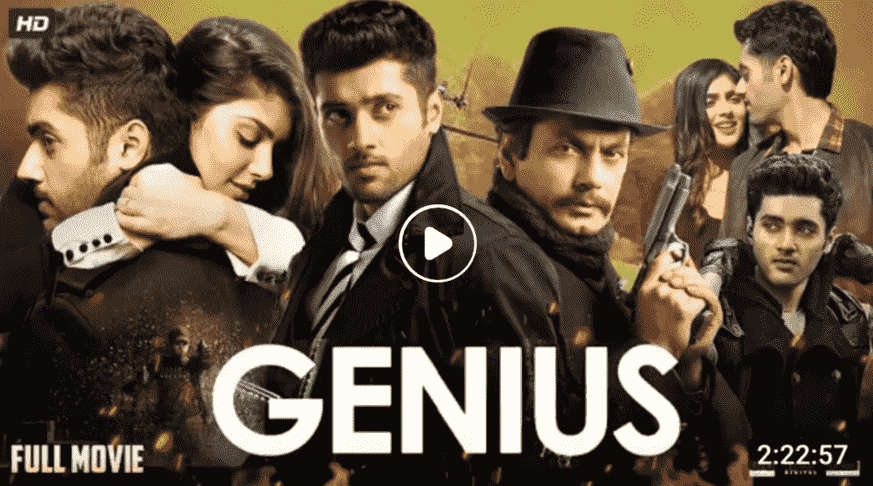 Utkarsh Sharma & Nawazuddin Siddiqui are in the limelight in this movie. This movie is a combo of Science, Hacking, and Romance. As a student or a mystery lover, you'll love this movie. For sure! The storyline revolves around a college student hacking. So, make sure to watch it once.
9.  A Wednesday (2008)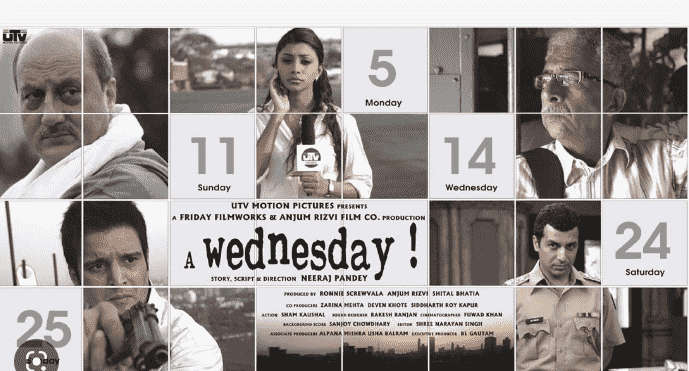 A Wednesday, a thrilling hacking movie released in 2008, is on the list too. A lot of talented actors are involved in this movie, such as –
Naseerduddin Shah
Anupam Kher
So, the fun is guaranteed! Not seen the movie yet? Go now!
10. Players (2012)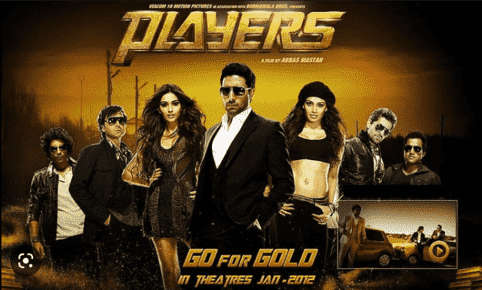 "Players" is one of the funniest and most enticing movies about hacking. A lot of actors, such as Abhishek Bachchan, Bobby Deol, Vinod Khanna, and Bipasha Basu, have been cast in this movie. The storyline goes around a group of skillful people, such as
a hacker,
a thief,
an automobile man,
a bomb blaster, and
an actor
These people plan to steal gold worth 100 billion from a moving train.
Now that you have got introduced to the Top 10 Hackers Movies in India let's talk about something that you should know while going through the amazing article.
How can hacking movies help hacking aspirants be exposed to the hacking world?
Hacking Movies can do a lot for the imaginary minds of students and the people who gather knowledge related to everything and anything for the sake of growing. These movies give exposure to the hacking world by showing.
What can hackers do?
How the hackers go about their work? And
What do they think?
Watching such content can grow your interest and understanding of the basics of hacking. Also, you'll get a kink to learn how hackers go about trespassing into systems & networks.
Moreover, these movies can be a great source of information, inspiration, and motivation for students who want to learn more about hacking techniques and tools to provide something valuable to the industry of tech & solutions.
That's because, due to such work and competence, they get potential rewards. Everything has its good and bad sides. It's on you which one you pick first.
Should I start seeing hacking movies from the pov of education?
Definitely! If you are keen to know more about hacking and cyber security, then watching such movies can give you exposure to the educational pov for the hacking world. It takes a lot to hack someone's system or network to get what you long for. So, it can be an interesting genre for your imagination & knowledge. However, several other sources are also available in the market for you to learn what hacking is.
If you want to learn more about ethical hacking, you can get in contact with Craw Security.
For such amazing informative content, follow us on News4Hackers. Learn, Research, and Grow! If you want to learn more about ethical hacking, you can get in contact with Craw Security.
Kindly read another articles
Internal Investigation is running on Network Breach | FBI Hack