Paul Burrell Got Apology from MGN Publishers for Princess Diana's Case
A Few Days ago, Princess Diana's Former Butler got paved with the Public Apology for the damages he suffered from the actions publisher of the Daily Mirror Newspaper. For a long time, he has been suffering from this dilemma, as it almost disrupted his relationship with Princess Diana in conversion.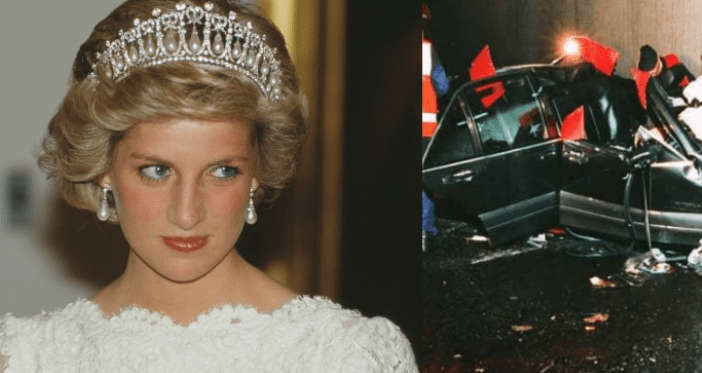 Tuesday, London
Daily Mirror Newspaper apologized to Paul Burrell for the hardships he had to manage to save his image in society due to the issues created by Daily Mirror Newspaper over phone hacking and the "repeated invasion of privacy."
London: Princess Diana's former butler was on Tuesday given a public apology and paid substantial damages by the publisher of the Daily Mirror newspaper over phone hacking and the "repeated invasion of his privacy."
Paul Burrell's Actions
Although British Journalisms genres seem offensive for many reasons, you should know about the current name revolving around Great Britain's news circle. Paul Burrell, who has been the former butler of a famous personality known as "Princess Diana," has appealed a legal notice against Mirror Group Newspapers (MGN).
As resources said – Paul Burrell has long awaited this chance to reclaim his honor, and to put down the bystander effect. Mr. Burrell took down MGN to court after he's been followed by private spies, and his voicemails were being taped for so long.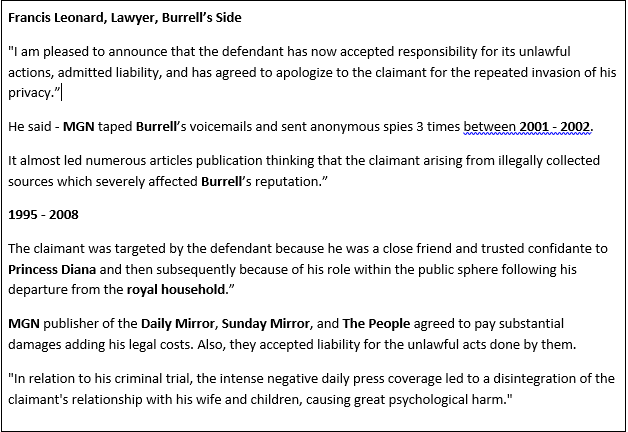 "When Diana was alive, MGN's actions made it hard for Burrell to maintain his relationship with Diana to deteriorate as she wrongly accused him of leaking her personal data to the press."
Great Psychological Harm
Due to use of illegally collected data in the press doomed Burrell's relationship with legal team. That is because he prepared for his trial over accusations of stealing hundreds of items from Diana's estate.
He made it in 2002 and got freed of all charges. All that became possible when it got cleared that he informed Queen Elizabeth II shortly after the princess' death, Aug, 1997, (I took some items for safekeeping on princess's request).
Alexander Vakil, for MGN
Alexander Vakil, for MGN, apologized on behalf of his client.
"The defendant is here today through me to offer its sincere apologies to the claimant for the damage, as well as the distress caused to him by the obtaining of his private information and the accessing of his voicemail messages."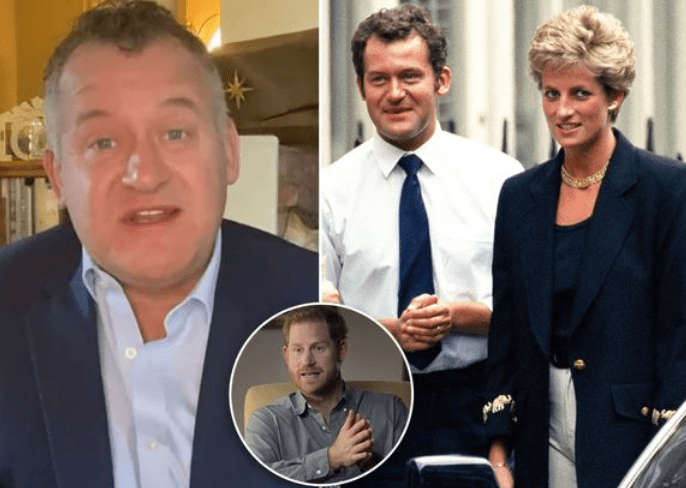 "It has undertaken never to repeat these actions.
"The defendant acknowledges this information should never have been obtained or used in the manner it was and that it is liable for the misuse of private information."
Even the royals are not safe in their own domain, so how do we think that all of us can be safe without prevention techniques in cyber security. Learn, Research, and Grow!
Kindly read another news articles :
Tata Power Hit by Cyber Attack, Company Says Critical Systems safe
Over 280,000 WordPress Sites Attacked Using WPGateway Plugin Zero-Day Vulnerability
About Author